Like most Wi-Fi connected photo frames, the ViewClix Smart Frame has a horizontal HD display. This means that pictures that are vertically oriented such as "selfies" (also called portrait orientation) can look small and don't take up enough of the frame's screen. Our research shows that a very large percentage of family photos that are sent to ViewClix frames are indeed vertically oriented since most family photos nowadays are taken with smart phones.


Without
our new ViewClix Magic Zoom feature, a picture with a vertical orientation will look like this: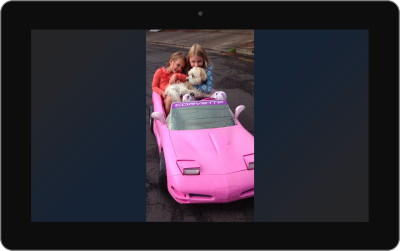 But
with ViewClix Magic Zoom
, the picture will appear larger with colors that fill the screen like this: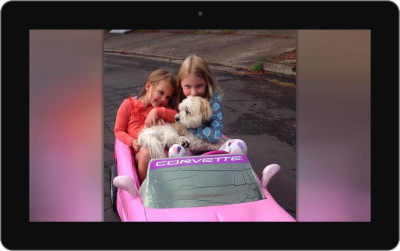 How do we do it? Each time a picture is shared with a ViewClix frame, we employ some fairly sophisticated software to analyze the image. Then, we crop and zoom the picture and finish by adding the images colors to fill in the sides. About 95% of the time, the automatic zoom is excellent and no adjustment is needed, but if the zoom isn't exactly the way you like it, you can easily adjust the Magic Zoom with the ViewClix photo organizers in the ViewClix members portal.

Magic Zoom is another great reason why ViewClix is the smart choice for helping families to stay connected with seniors.